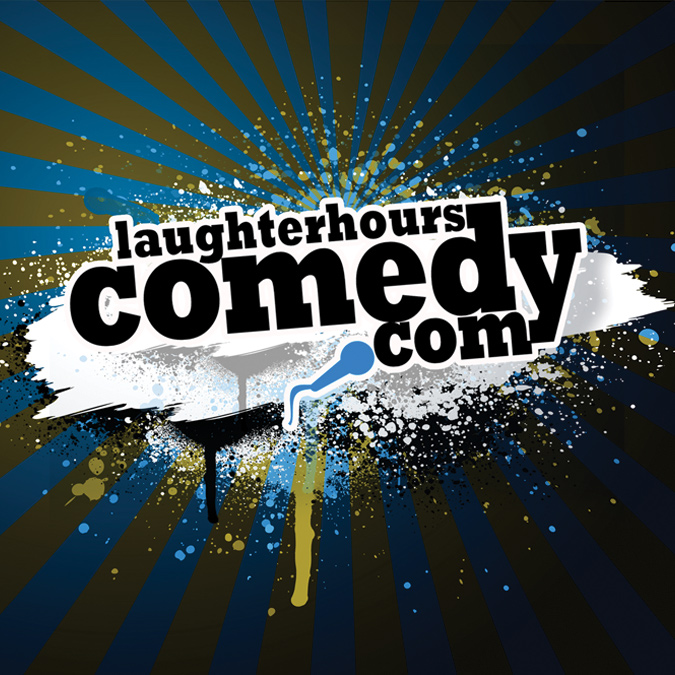 LaughterHours Comedy is dedicated to the promotion, performance, and improvement of everything comedy happening in El Paso and its surrounding areas. We work with performers, writers, filmmakers, and anyone interested in the art of comedy. Our comedy promotions website, www.laughterhourscomedy.com, features original sketches, content, and news of everything going on in the community, with a comedic twist. The website is constantly being updated with the latest information, and it serves as a great tool to keep the community informed on LaughterHours Comedy and related events.
About LaughterHours Comedy

LaughterHours Comedy, founded in 2008, is a company dedicated to the advancement of professional comedic entertainment in El Paso Texas. Founded by Gibbs Saad and currently helmed by a team of dedicated individuals, LaughterHours Comedy is the best comedy promotions company in El Paso TX.
Clients include local, homegrown businesses such as Leo's Restaurant, Jack's Beach House, and Funkmeyers Rec Room. They've attributed to making us the #1 company for comedy promotions and marketing.
LaughterHours Comedy is fully dedicated to the progress of professional entertainment in El Paso. We focus on comedic entertainers, writers, directors, improv groups, and public speakers working in El Paso and its surrounding areas to provide fresh material for events.  We do this by extending opportunities to those interested in gaining hands-on experience in any position we have to offer.
LaughterHours Comedy is not just a business, it's a place where people with similar interests can convene, socialize, and create! Our goal is to advance all types of creative endeavors. We use our talents along with today's most innovative marketing and promotional techniques to help our clients and sponsors get their brand, name, and product seen by the best target market.
LaughterHours Comedy is comprised of two teams, both coming together to offer our sponsors and clients the best in promotional marketing services. With the combination of engaging hosts and superior marketing, our teams turn your nights into successful events with an inclusive package that works for various places. By using comedy-themed events in venues across the Southwest, we help our sponsors and clients get their brand, product, or name out to hundreds of people on a weekly basis.
With a marketing team that includes some of the best graphic designers, photographers, videographers, and web developers in town, plus an entertainment team that includes some of the best talent El Paso and its surrounding areas has to offer, we can guarantee any business a quality and professional service for a fraction of what big or out-of-town companies cost.